We are working together with german and a range of international media and press representatives. Newspapers, journals and magazines are in cooperation with the Art 28 GmbH and the respresented artists.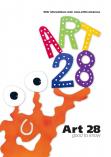 In our new portfolio "Art 28 – Good to know" you will find all information about the comopany Art28 GmbH, about all services and all strategic objectives.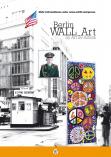 The catalog "Berlin WALL Art" presents the exclusiv project around the repainting of pieces of the Berlin Wall. In distint styles and techniques each artist painted a theme on a piece of the former border wall. All wall pieces are exhibit at the famous Checkpoint Charlie in Berlin.
Press information:
Image copyrights for James Rizzi and other artist belong to Art 28 GmbH & Co. KG. All informations, presskits, pictures and photos you will receive on demand
Please send us also your function, complete adress and request for the information.
The Login with your name and password you will find here